In February,
Sen. Mike Lee (R-UT)

Heritage Action

Scorecard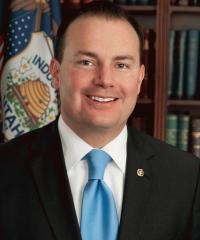 Sen. Mike Lee
Senate Republican Average
100%
introduced the Welfare Reform and Upward Mobility Act (S. 2015). This bill would "address the deep problems in the federal government's welfare programs that make it more difficult for low-income Americans to work their way into the middle class and stay there."
Unlike President Obama and the liberals in Congress who think that raising the minimum wage is the only way to address poverty, this bill actually takes aim at helping America's low-income individuals. By implementing new work requirements for the food stamp program and capping welfare spending, S. 2015 works towards increasing self-sufficiency and reducing government dependence.