"NO" on $1 Trillion Omnibus Spending Bill
January 14, 2014
This week, the House and Senate will vote on the Consolidated Appropriations Act of 2014 (H.R. 3547), better known as the omnibus appropriations package.  The $1.111 trillion spending bill would fund the federal government's discretionary functions and overseas contingency operations (OCO)  through September 30, 2014.
Base discretionary spending (which does not include OCO or other emergency spending) increases by $24 billion to $1.012 trillion in fiscal year 2014.  That is a $45 billion increase over the 2014 sequestration level set by the Budget Control Act of 2011, which was altered by the recently passed Bipartisan Budget Act of 2013.  As a result, the omnibus increases spending, in some cases dramatically, beyond most of the House-passed allocations for FY14 appropriations cycle:
Agriculture: 7%
Commerce-Science-Justice: 10%
Energy-Water: 12%
Financial Services: 29%
Interior-Environment: 24%
Labor-HHS-Education: 29%
State-Foreign Operations: 25%
Transportation-HUD: 15%
In addition to the elevated spending levels, the omnibus contains a host of concerning policy changes. One of the most alarming was the inclusion of language — sponsored by Rep. Bill Cassidy (R-LA)Heritage ActionScorecard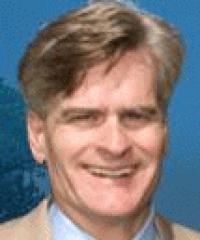 Rep. Bill Cassidy
Senate Republican Average
See Full Scorecard%and Sen. (-)Heritage ActionScorecard
Sen.
Independent Average
See Full Scorecard% — that would delay the implementation of Section 207 of the Biggert-Waters Flood Insurance Report Act of 2012 for one year.  When Congress reauthorized the National Flood Insurance Program (NFIP) in 2012, it also required the phase out of subsidies on insurance premiums so that policyholders would eventually begin paying actuarially sound rates.  The Cassidy-Landrieu language would delay the start of that much needed reform for one year, setting a terrible precedent that this promising reform may never be allowed to go into effect and taxpayers would be left holding the bag.
The omnibus prevents the United States Postal Service (USPS) from making changes necessary to return it to financial solvency.  It increases Head Start and Early Head Start funding by $612 million despite an HHS evaluation that found "Head Start had little to no impact on cognitive, social-emotional, health, or parenting practices of participants."  Despite a ban on "official portraits" for Cabinet Members, the omnibus maintains current funding for both the National Endowment for the Arts (NEA) and National Endowment for the Humanities (NEH), which includes grants such as $40,000 for artists to "spend a year in Rome in the historic setting on the Janiculum, one of the highest hills within the walls of Rome."  The omnibus increases spending by $125 million for the stimulus-era Transportation Investment Generating Economic Recovery (TIGER) grants.  It also allows for an Obamacare funding loophole by "provid[ing] a funding lifeline through user fees."  House Democrats concur, promising "some additional funds will become available through existing fees on policies sold on the exchanges."
Additionally, many important policy riders were dropped from the House-proposed measures, a point House Democrats' summary documents make clear no less than seven times.  While many major pro-life riders were included in the omnibus, the bill will still send taxpayer funding to health plans that cover abortion under Obamacare. As the Heritage Foundation points out, "by continuing to fund implementation of Obamacare, the omnibus bill would continue to entangle taxpayer dollars in abortion coverage. Taxpayers will foot the bill for federal subsidies for the purchase of health plans on the Obamacare exchanges that went live online Oct. 1, and some of those plans could cover elective abortion. This flood of new funding could significantly increase the number of abortions covered by taxpayer-subsidized plans."  Also, negotiators failed to secure a conscience clause rider, a top priority for many conservatives (especially those that supported the Ryan-Murray budget deal).
While Republican negotiators were able to secure some small policy riders — most notably removing $10 million from the Independent Payment Advisory Board (IPAB), blocking the 2007 ban on incandescent light bulbs, and eliminating funding for Race to the Top — the bill on balance takes the country in the wrong direction, both in terms of policy and overall spending levels.
Heritage Action opposes the omnibus (H.R.3547) and will include it on our legislative scorecard.
Related:
Heritage Action Scorecard
Heritage Experts Weigh In On Massive Omnibus Spending Bill
Heritage Action: Room to Fight within the Omnibus