On Friday, February 27, the Senate adopted a substitute amendment (#255) offered by
Sen. Mitch McConnell (R-KY)

Heritage Action

Scorecard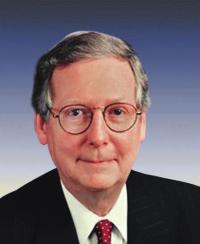 Sen. Mitch McConnell
Senate Republican Average
67%
to the Department of Homeland Security Appropriations Act (
H.R. 240
).  Heritage Action was key voting in favor of the House-passed DHS funding bill prior to the adoption of the McConnell Amendment, which essentially removed language that would have denied funding and resources for the President's unconstitutional amnesty.  
With the adoption of the substitute amendment, Heritage Action will key vote against H.R. 240 and include it as a key vote on our legislative scorecard.
Text of the original key vote, which was posted on February 2, 2015, is below.