On Friday, the House is scheduled to vote on the Student Success Act (H.R. 5), which would reauthorize the Bush-era No Child Left Behind law until 2021.  Introduced by
Rep. John Kline (R-MN)

Heritage Action

Scorecard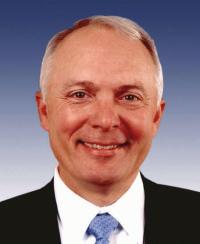 Rep. John Kline
House Republican Average
50%
, the bill represents a missed opportunity to show a clear contrast with the progressives' failed big-government education agenda because it does not "
take the necessary steps to genuinely limit federal intervention in education
."
In December, The Heritage Foundation's Lindsey Burke put forward four crucial benchmarks for any overhaul of No Child Left Behind.  Despite the presence of a historic Republican majority in the House, H.R. 5 fell short on each and every requirement.
H.R. 5 does not enable states to completely opt out of the programs that fall under No Child Left Behind. The bill does not include language that would allow states to opt out of all the programs that fall under NCLB, along with the law's mandates, and utilize those dollars for any lawful education purpose under state law.
H.R. 5 does not eliminate programs or reduce spending.  The bill consolidates more than 65 programs into a Local Academic Flexible Grant, which requires states to submit detailed documentation, follow prescriptive rules, and comply with onerous reporting requirements.  This is not a block grant.  Furthermore, H.R. 5 does not appreciably reduce spending in relation what was actually spent.
H.R. 5 does not eliminate all the burdensome federal mandates.  Although the proposal wisely eliminates counterproductive and prescriptive Adequate Yearly Progress (AYP) mandates, H.R. 5 maintains the current NCLB mandates for states to establish standards in reading and math and to test kids annually between grades 3-8 and once in high school. H.R. 5 orders that academic achievement standards "include the same knowledge, skills, and levels of achievement expected of all public school students in the state." States must also use "the same academic assessments…to measure the academic achievement of all public school students in the state." Taken together, these twin mandates direct the state to establish a single uniform assessment, limiting the ability of local schools to determine their own curriculum.
H.R. 5 does not provide states the option of full Title 1 portability.   H.R. 5 provides increased portability, but only to public schools and public charter schools. Adequate portability would extend to private schools of choice, if a state chose.
For each of the substantial shortfalls described above, an amendment was submitted to the House Rules Committee for consideration.