Today, the House will vote on an amendment,
introduced in the nature of a substitute
to
H.R. 5272
.  The amendment, introduced by
Rep. Marsha Blackburn (R-TN)

Heritage Action

Scorecard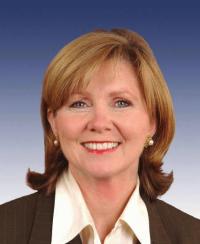 Rep. Marsha Blackburn
House Republican Average
72%
, would essentially freeze President Obama's unlawful Deferred Action for Childhood Arrivals (DACA) program by denying the use of any additional federal funds or resources.
When President Obama released his initial request earlier this month, Heritage Action called it "a non-starter because it sought to address the symptoms, not the cause."  James Carafano, Ph.D., vice president of foreign and defense studies at The Heritage Foundation, said DACA must go:
"The president's 2012 policy for Deferred Action for Childhood Arrivals, regardless of the Oval Office's intent, sets a precedent that encourages further unlawful migration, particularly among minors. It leaves those in the program mired in uncertainty as to their future status. It resolves nothing, encourages the problem to grow and is a detriment to establishing fair, consistent and sustainable immigration policy. Dumping DACA, on the other hand, would send a strong and unequivocal signal there is no advantage in rushing to the U.S. to shortcut the line and receive legal authorization to remain here."