Americans have reason to be outraged and alarmed that the Internal Revenue Service has targeted conservative organizations in an effort to prevent their political expression and stifle their First Amendment rights.  New IRS rules proposed in November of 2013 may lead to even more chilling and censoring of political speech.
Fortunately, these IRS abuses are being combated in Congress.  Yesterday, the House passed the Stop Targeting of Political Beliefs by the IRS Act of 2014 (H.R. 3865), introduced by Rep. Dave Camp (R-MI)Heritage ActionScorecard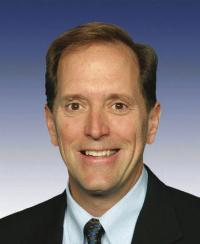 Rep. Dave Camp
House Republican Average
See Full Scorecard57%.
But IRS abuses remain a serious issue, and, not surprisingly, the Obama Administration doesn't seem to care.