In 2013, the federal energy tax subsidies cost the taxpayers more than $16 billion, up from only $5 billion in 2005. The transfer of this much money, most of which goes to green energy, allows the government to pick winners and losers in the marketplace.
That's why Rep. Mike Pompeo (R-KS)Heritage ActionScorecard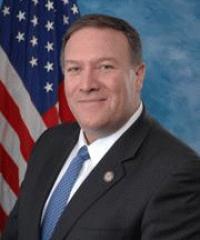 Rep. Mike Pompeo
House Republican Average
See Full Scorecard88% introduced the Energy Freedom and Economic Prosperity Act  (EFEPA) (H.R. 259). EFEPA would eliminate all current energy subsidies in the tax code, enabling lower corporate tax rates to encourage investment and spur economic growth.