In a
letter to the editor in the Spokesman-Review,
Edmund Schweitzer III writes:
"Some Schweitzer Engineering Laboratories customers have used the Ex-Im Bank for financing, at their choosing. SEL does not depend on it, nor encourage it. If the Ex-Im Bank were to disappear, I believe buyers and sellers would find attractive commercial options unencumbered by politics and special interests."
Mr. Schweitzer's position is clear: Thus, at this moment, I believe the charter should not be renewed.
Ironically, a Spokesman-Review editorial in 2012 cited his company as a reason the Bank should be reauthorized:
"Although Boeing Co. is by far the biggest beneficiary, in the last five years several Eastern Washington companies – SCAFCO in Spokane, Schweitzer Engineering Laboratories in Pullman, and Colmac Coil in Colville – have done more than $3 million worth of foreign business with Ex-Im's help. Dozens, if not hundreds, of jobs have been created or sustained."
The fifth district company, represented by Rep. Cathy McMorris Rodgers (R-WA)Heritage ActionScorecard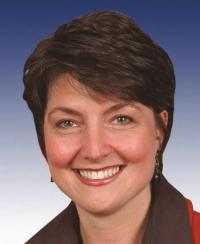 Rep. Cathy McMorris Rodgers
House Republican Average
See Full Scorecard51%, has received $3.6 million in financial assistance from the Bank since 2007, with $1.6 million coming since 2012.
Congress should End Ex-Im.