MINIMUM WAGE.  
The Senate is expected to debate and potentially vote on a minimum wage bill when they return from recess.  The effort is being led by
Sen. Tom Harkin (D-IA)

Heritage Action

Scorecard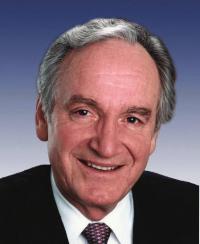 Sen. Tom Harkin
Senate Democrat Average
0%
, who hopes Republicans will proceed to a new version of his proposal to raise the hourly minimum wage from $7.25 to $10.10 by 2016 (
sub. req'd
):
Majority Leader Sen. Harry Reid (D-NV)Heritage ActionScorecardSen. Harry ReidSenate Democrat AverageSee Full Scorecard7% said Friday he was slotting the minimum wage for action on April 30, two days after lawmakers return from the two-week recess. "Oh yeah. I'm going to get to it. We'll do it on Wednesday," he said.